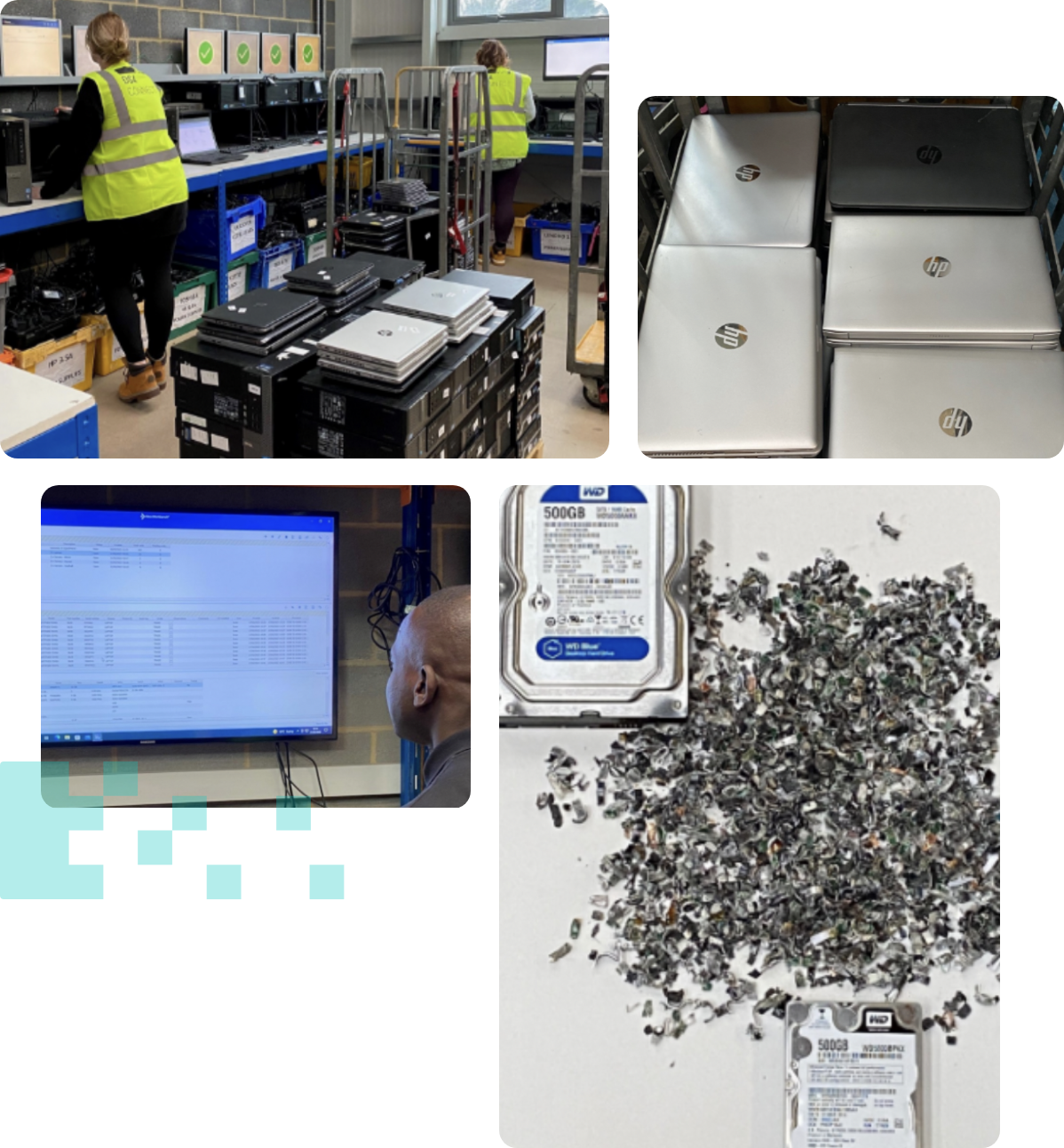 Carbon-Neutral Circulation: We're on a mission to minimise carbon emissions by extending the life of IT equipment. We achieve this by recovering valuable resources and materials from discarded IT equipment and reintroducing them into the production cycle. We also repurpose equipment to extend the product's lifespan.
Empowering through Training: We're proud to partner with HMP Highpoint, where we've set up a training workshop. Here, we empower prison residents to work on non-data bearing equipment, providing them with skills in component recovery, repairing, upgrading and refurbishing. It's a win-win for rehabilitation and sustainable practices.
Transparency and Accountability:  We take transparency to the next level.  Our commitment to accountability shines through comprehensive reports covering inventory, data erasure, equipment reuse, recycling efforts, sales income and revenue sharing.  You'll always know exactly where your assets stand and how they're contributing to a greener more responsible future.
Join us in our journey towards a sustainable, responsible IT ecosystem.