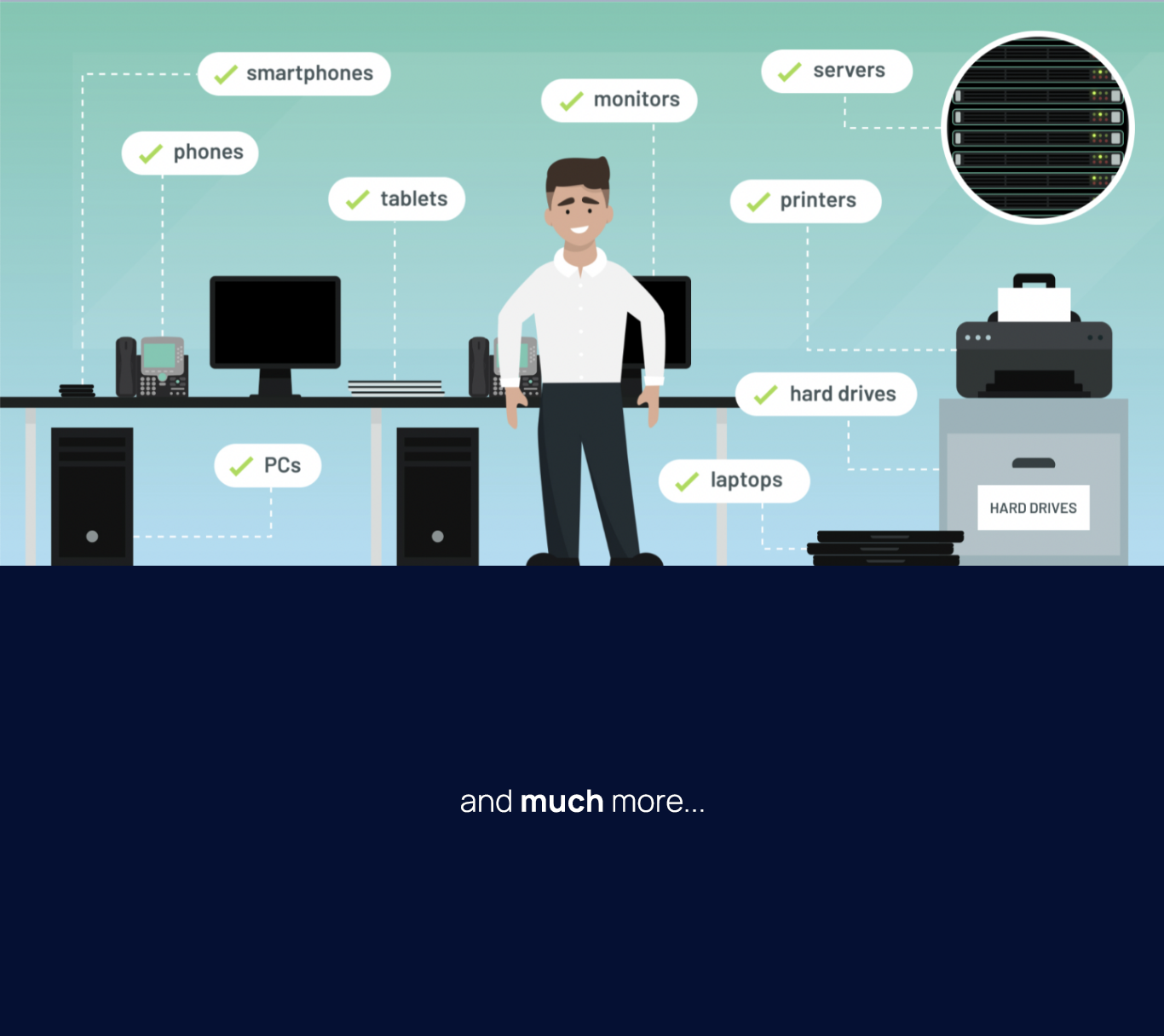 Discover our secure IT asset disposal solution, delivering total transparency and accountability to companies and organisations throughout the UK and overseas.
---
All data is removed from data bearing devices using robust, certified destruction techniques and full certification is provided. We offer an on-site data destruction service using sustainable practices that are designed to reduce environmental impact.
---
All IT assets are audited and a full asset inventory is provided.
---
IT assets suitable for reuse are tested using specialist diagnostic software and prepared for remarketing.
---
A percentage of the re-sale value of IT assets is offered as a revenue share.
---
IT assets unsuitable for reuse in their entirety are put through our rigorous recovery process and reduced to individual parts for component reclamation.
---
A full audit trail, from collection to disposal, is provided with reports and certifications accessed via our secure client portal.