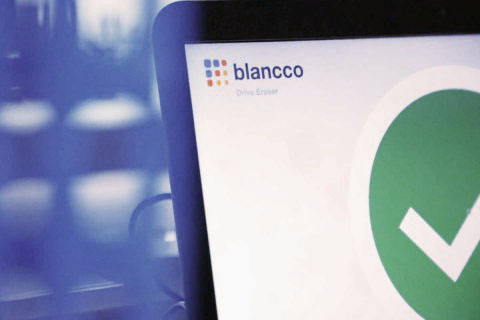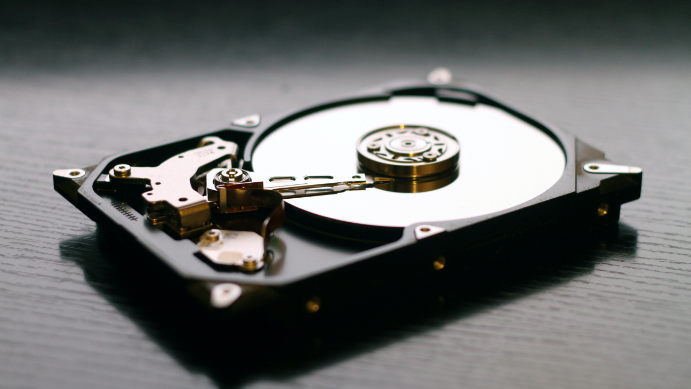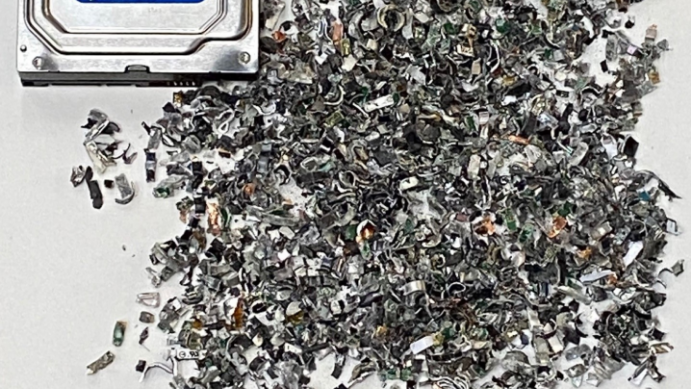 We use the following techniques to erase all data from electronic devices and media, with full certification provided
---
Blancco: The most trusted data erasure solution
Blancco data erasure software is a valuable tool designed to securely and permanently erase data from various storage devices, such as hard drives, solid-state drives (SSDs), mobile devices, and more.
Blancco ensures that data is thoroughly and irreversibly wiped from storage devices, preventing unauthorised access or data breaches.
The National Cyber Security Centre (NCSC) recommends the use of Blancco for the most secure and reliable data erasure.
---
Degaussing: The ultimate way to erase your data
For total destruction of data from hard drives and data tapes.
Degaussing works by generating a strong magnetic field that permanently erases all the data on the drive or tape, so it can never be recovered.
If you want to ensure that the data on a hard drive is completely and irreversibly destroyed, degaussing is far more secure and reliable than puncturing. While puncturing can render the drive inoperable, it may not guarantee the complete destruction of the data.
---
Granulating: Physically destroy data from SSDs and HDDs
Granulating solid state drives (SSDs) and hard drives (HDDs) to 6mm particles destroys data by physically destroying the drive.
This method ensures data cannot be recovered even with sophisticated data recovery techniques, providing the highest level of security for confidential data. Due to the complex nature of SSDs, granulating to 6mm is the most secure method of physical data destruction on these devices.